Slim Cycle Exercise Bike As Seen As On TV Manufacturer in China
The most comfortable exercise bike: The Slim Cycle is the most comfortable exercise bike ever made. It has a thick, extra-wide seat with back support pads and padded support handles on both sides of the seat so you can pedal off the calories in the comfort of your own home!
Lose weight and build muscle at the same time: achieve your fitness goals faster with Slim Cycle! Our exercise bike offers a combination of cardio and strength training, so you can shed pounds and sculpt muscles. You'll get twice the results in half the time!
Upright and Inward Position: It's like having two bikes together! Pedal in the upright position for an intense workout that's sure to burn calories, or ride in the incline position for a low-impact workout that gets the heart pumping and is easy on your knees.
Foldable for easy storage. When you're done with your workout, the Slim Cycle conveniently folds up for easy storage. Keep it in your closet, in the corner of your room, or under your bed The Slim Cycle is suitable for all types of homes, whether you're in a small apartment or in a house with lots of space.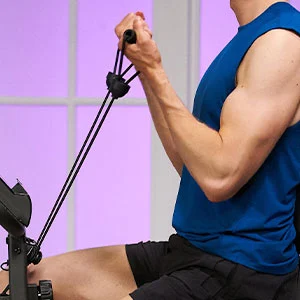 Strength Training
Sculpt lean upper body muscles while you pedal! Slim Cycle includes built-in strength training, so you can maximize your workout.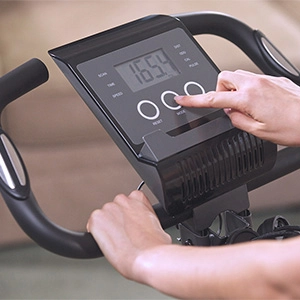 Digital Display
Tracks calories burned, distance, speed, and how many miles you've ridden. In addition, it gives you an accurate heart rate reading.
Folds Flat
The Slim Cycle is great for families of all sizes – when you're done working out, just fold it up and store it in your closet or under your bed!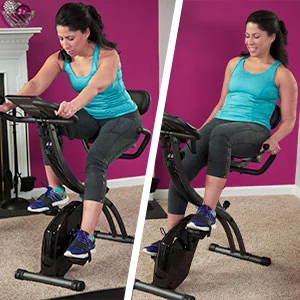 2-in-1 Exercise Bike
We know we need more exercise. But fitting proper exercise into a busy day can be difficult. Gym memberships are expensive, and there never seem to be enough hours in the day. Fortunately, with Slim Cycle, this two-for-one exercise bike will give you twice the results in half the time. All you need is 10 minutes a day. It can be transformed from an upright stationary bike to a low-intensity cardio recumbent bike.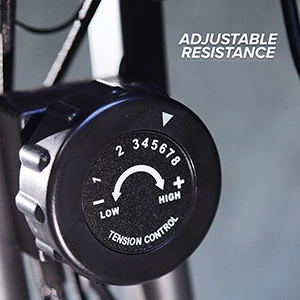 Adjustable Resistance
The Slim Cycle has 8 levels of adjustable resistance so you can enhance your workout. When your workout routine starts to feel too easy, simply turn the dial to increase the resistance of the Slim Cycle. The higher the number, the more challenging the workout will be!