Spin Bike Cycles Manufacturer with 18 KGS Flywheel
What Does WOT Fitness Exercise Bike Give You?
√ The sturdy and durable cycling bike with a commercial steel frame; A variety of grip, full exercise; Belt drive quiet system, quiet riding experience.
√ LCD monitor tracks your time, distance(miles), calories burned, speed, and ODO while exercising.
√ Adjustable non-slip 5-way handlebars and 7-way seats meet your workout needs. One bike fits all your family, and you can exercise muscles without going out.
√ Comes half-installed, simple installation usually can be completed in 40 minutes.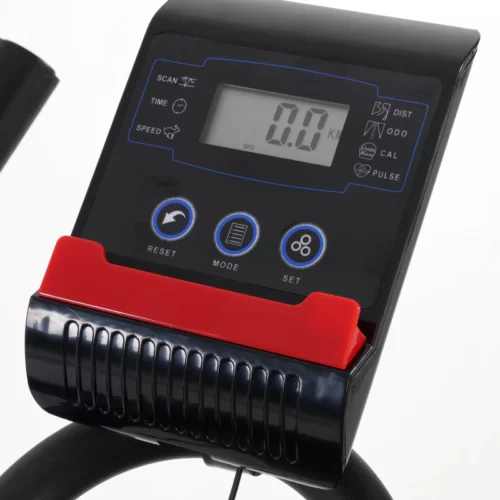 LCD Monitor / iPad Holder
Track your scientific exercise dates via the counter. Time, Speed, Distance, Calories, ODO and Scan will be easily read on screen.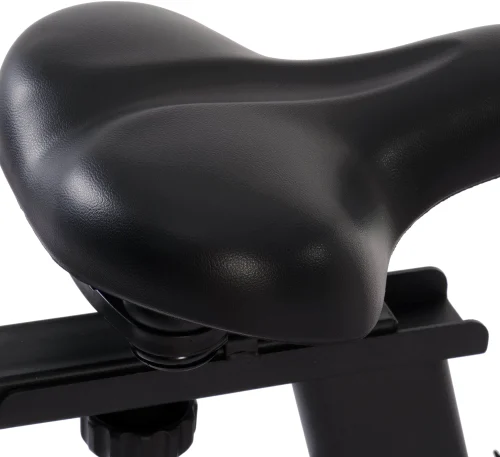 Upgraded Shock-Absorbing Seat
The seat cushion is made of high-resilience high-quality PU leather, with double shock-absorbing skin bags inside, which relieves fatigue from riding and does not get tired from sitting for a long time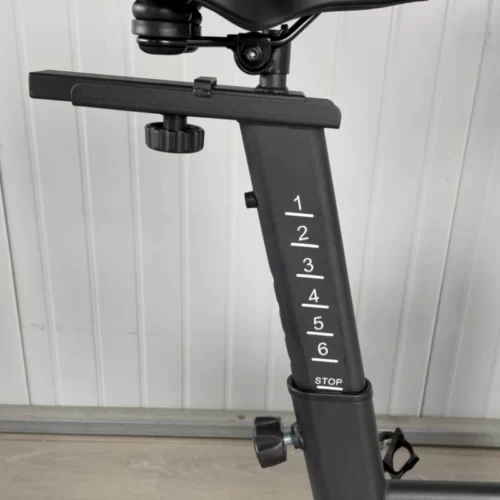 Adjustable Seat and Handlebar
7 adjustable positions seat bracket (Common exercise bike just has 6 positions). The handlebar has 5 positions. The seat can be easily adjusted up and down, front and back.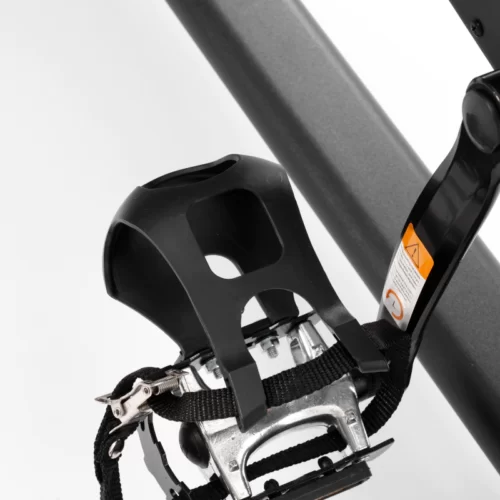 Cage Pedals
Aluminum Alloy caged pedal is safe and comfortable. Sawtooth design and cage prevent your feet from slipping, adjustable straps for a customized fit.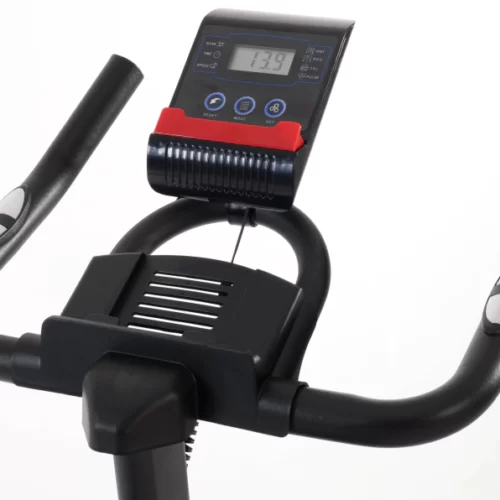 Extra Big Pad Holder
An Additional Holder for you to choose the best Placement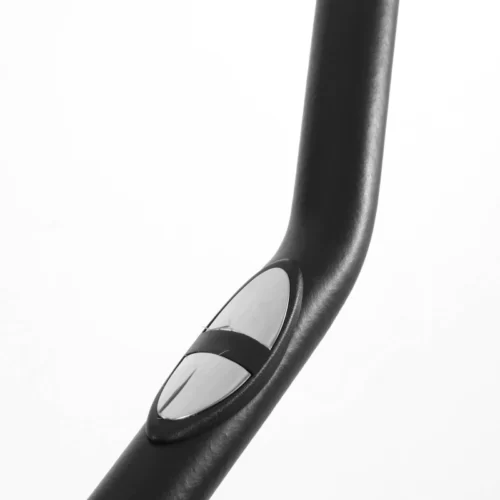 Stability Handle Grip
It uses high density of good materials. It can improve your best sports workout.
Adjustable Feet
Small irregularities on your ground? The adjustable feet can allow you to ride in uneven areas, and compensate for the unevenness to keep the bike stable.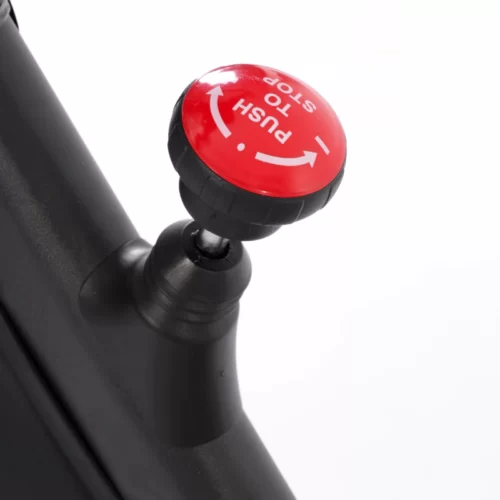 Strong Brake
It uses the M10 Rod to get the Best Workout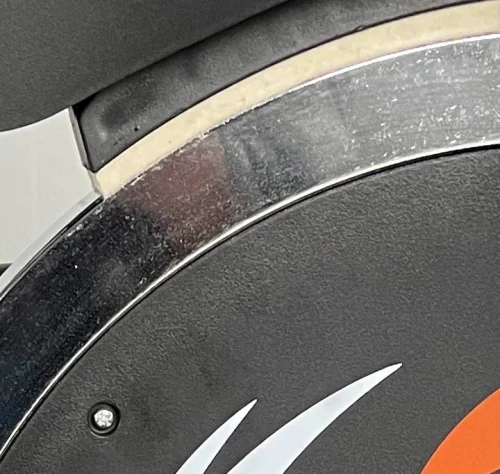 Friction System
An alternative affordable system for users. This is very common working system on market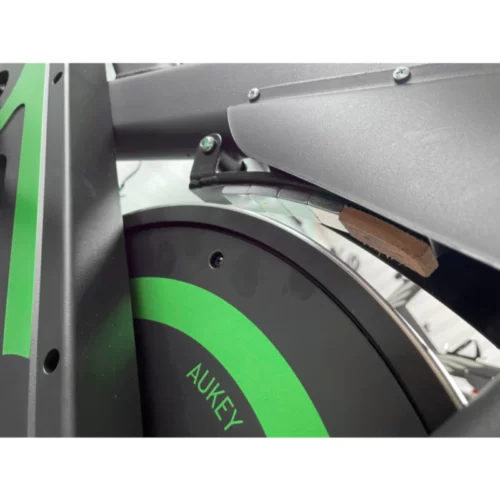 Magnetic System
In order to get a Good Feeling, our spin bike can also fit for Magnetic Exercise Spin Bike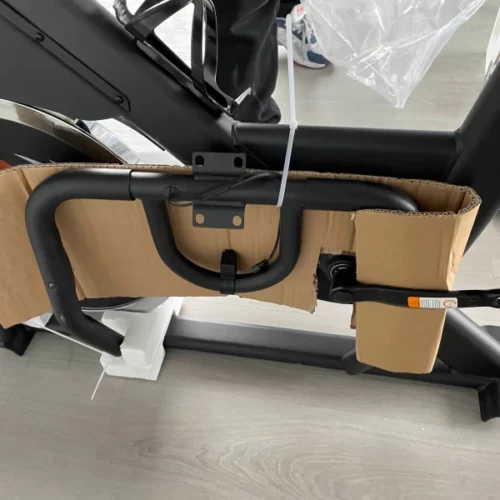 Inside Packing
There is large cardboard separating the handlebar from the main unit. This prevents scratching of the grip or painting.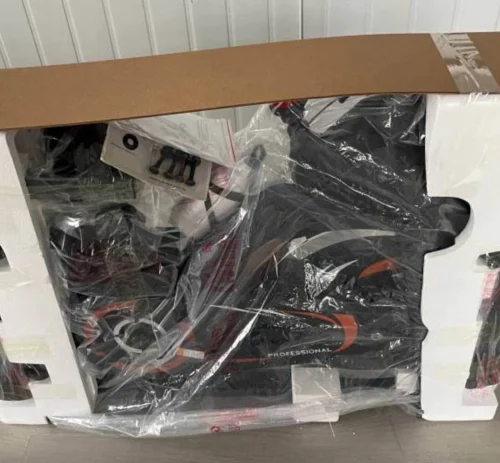 Carton Packaging
High-density EPS foam and extra cardboard prevent problems with steel or plastic during shipping.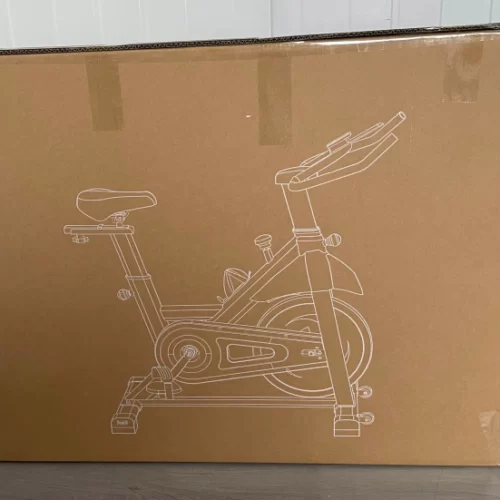 Mail Order Carton
This heavy-duty spin bike uses a good-quality cardboard box.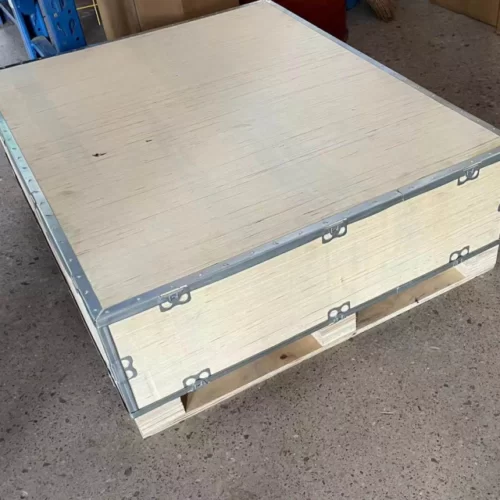 Sample Packaging
Samples of the spinning bikes will be packed in wooden boxes.
Spin Bike Production Online