Running Machine Best Treadmill For Home Sale
Whether walking, walking, or jogging – the electric treadmill with a folding mechanism is the ideal fitness device for at home. With its powerful motor for running speeds of up to 10 km/h, it allows beginners varied running and endurance training at home. You train all year round regardless of the weather and save on the costs of the gym. Regular training with this home trainer will get your cardiovascular system going and increase your physical fitness with running training.
500W Motor
The treadmill is equipped with a quiet, 500-watt motor.This allows you to reach running speeds of up to 10 km/h.The speed can be changed easily and precisely at any time using five Quick Speed ​​levels. Ideal for beginners and seniors.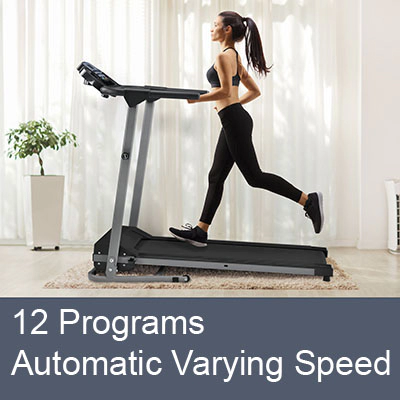 12 Programs
Equipped with 12 different running programs, the home trainer provides variety during endurance training. Choose a program and train at automatically varying speeds.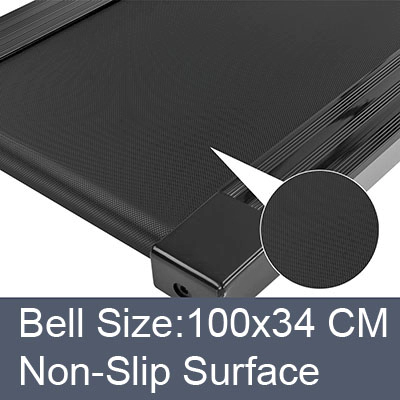 Anti-slip Tread Bell
With its 100 × 34 cm running surface, the treadmill enables a safe and trip-free run. The non-slip surface offers you a stable and secure grip. Side-mounted anti-slip rails give you additional security.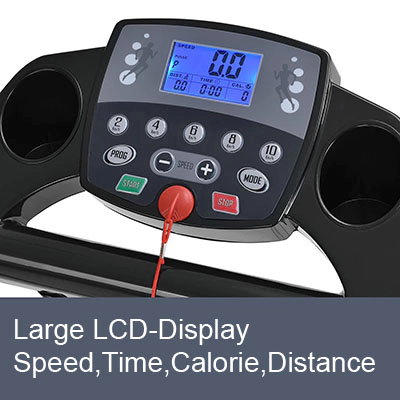 Easy to Operate
The motorized exercise bike has a large LCD display. The screen shows you all relevant information such as speed, time, distance and calories. You can use the direct selection buttons to set your running speed and training program quickly and easily.
Foldable and Space-saving
After training, you can quickly and easily fold the treadmill to a space-saving size. Thus, the home trainer takes up significantly less space in the room. Ideal if you have little space at home.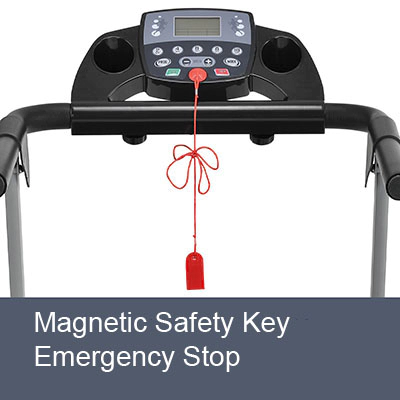 Safety key for more security
The magnetic safety key is reliable support in an emergency. The resistance-free safety key stops the fitness device immediately if contact is broken. This will prevent injury if you trip and fall.
Not quite convinced of the treadmill yet? Then take a look at the below test report.
In their treadmill test, we were voted the price-performance winner: