2023 Best Mini Under Desk Walking Pad Treadmill Manufacturer Wholesale
Use the Under Desk Pad motorized walking Treadmill for walking or even jogging!
A treadmill that can be used for walking at home or in the office is an excellent alternative to exercise for those who have little time or are too busy to undertake serious strength training due to a medical condition.
Product features:
Adjustable speed: 1-6 or 8 km/h
LED display: speed, time, and calories burned
Conveniently controlled by remote control and convenient safety handrail with mobile phone holder.
Remote control with holder on the handle, where you can place your phone or tablet
Detachable handlebar – can be used without it!
No Assembly Required: does not require any assembly, just attach the safety rail with two screws and connect the mobile phone holder.
Compact size: it can even be stored under the bed, and the handle can be folded down easily
Two wheels on the front of the product make it easy to move
Technical data:
Motor power: 600W
Speed: 1-6 km/h, max. 6 km/h
Voltage: 220-240 V
Frequency: 50-60 Hz
Maximum height when folded: 13 cm
Dimensions: 121 x 54 x 93 cm
Weight of the device: 18,5 kg
Max. load capacity: 100 kg
Running surface: approx. 39 x 105 cm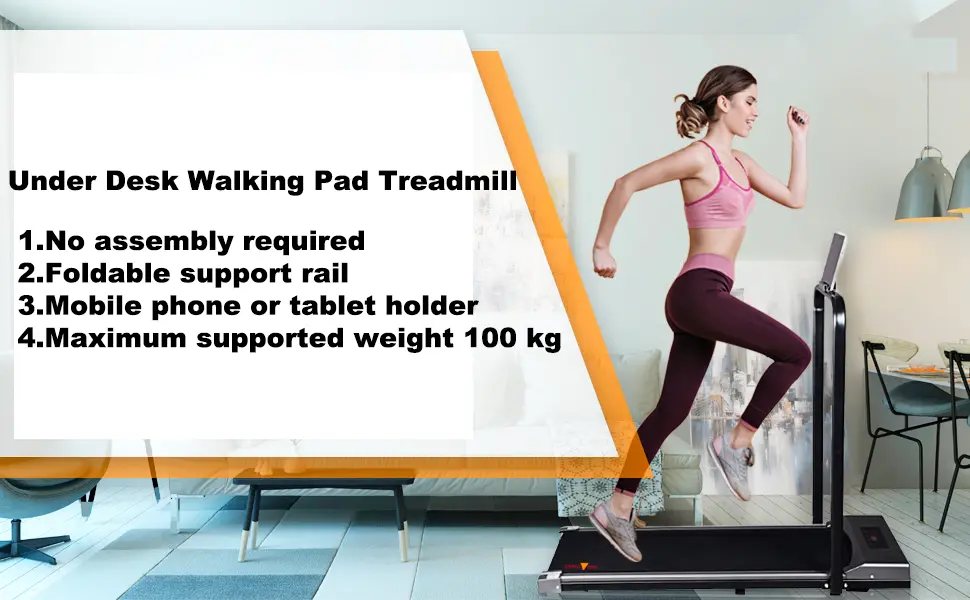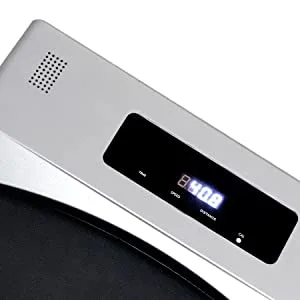 Complete large LCD display
The  treadmill includes in its central part a complete display that will inform us of the speed, time traveled, time and calories burned.
Complete large LCD display
Thanks to its wide length of 104cm we will have a comfortable tread for walking or even running, and we will be able to increase from 1km/h to 8km/h.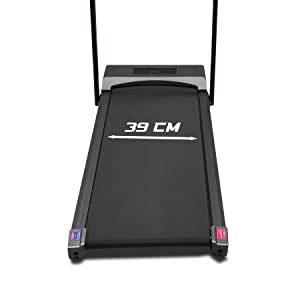 Width of the Tread Area 39cm
As if that were not enough, the width of the footprint is no less than 39cm compared to the usual 32cm of similar models, which will provide us with an easy adaptation.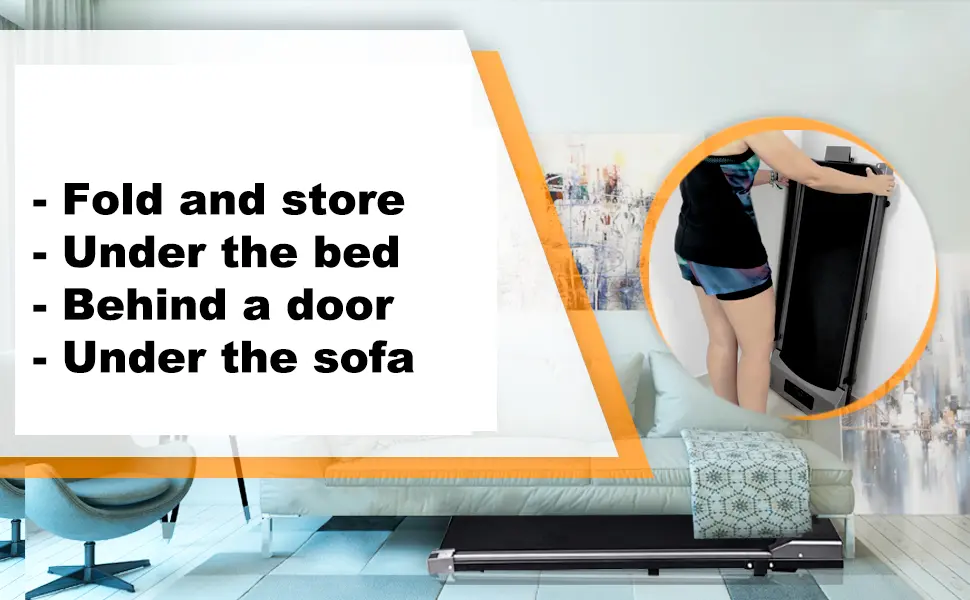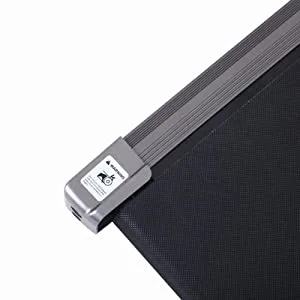 Easy maintenance for long term use
The Treadmill requires little maintenance, we only have to lubricate the belt once every 6 months or 12 months, depending on whether it is a punctual or prolonged use.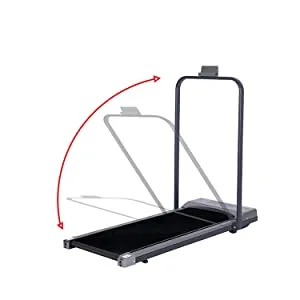 Low profile for complete folding
Its system is fully optimized and compacted to reduce the final size of the product which will allow us to install anywhere comfortably with the help of its front wheels.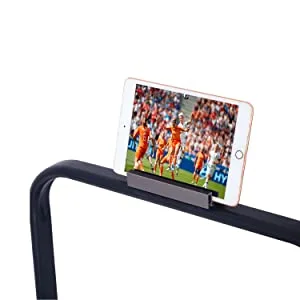 Holder for smartphone or tablet
While we do our sports session we can listen to our favorite radio station, listen to music, watch videos and enjoy without leaving home.