Best Workout Station Multi Gym Machine Manufacturer
Your personal gym at home: the Multi Home Gym strength station.
A versatile machine that works the entire body, ideal for strength training with over 35 different exercises, its high performance, ease of use, and robustness make it essential for quality training, whether at home or in homeowner communities, hotels, and small fitness centers.
Features.
– Reinforced steel chassis
– Includes back side handles and grips
– Pictogram with basic workstation
Basic workstation.
– Upper pulley for traction, back, triceps, and biceps exercises
– Adjustable front bar arm tilt for back and chest compression exercises
– Leg extensions
– Articulated arms for chest, back, biceps, chest press, abduction, and hip contraction exercises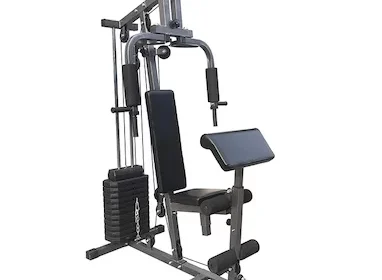 Multifunctional: total body workout at home
Make your upper arms and shoulders burn with the cable pulley. Or build strong back and chest muscles with the lat pulldown and butterfly bar. For a complete total body workout, the integrated leg extension helps strengthen your leg muscles.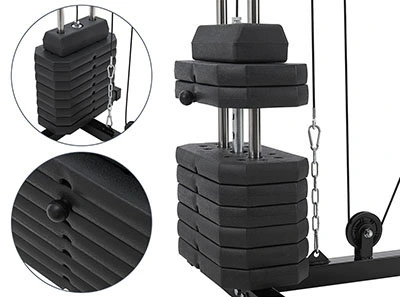 Simply adjust the training weight
The adjustment holes make it easy to quickly change the training weight. This allows you to adjust the 40 kg weight plates to your workout. Increase the weight sustainably over several sports units for an optimal effect.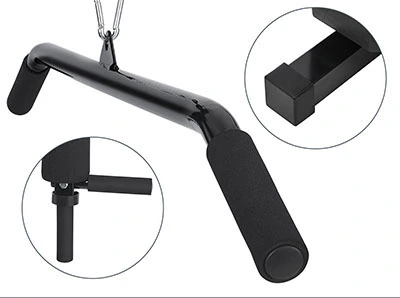 For your safe fitness routine
Safety first! This is ensured by the rubberized covers on the dumbbell bars. This provides a non-slip, secure grip when performing individual exercises. In addition, the plastic feet give the multistation additional stability – even during intensive workouts.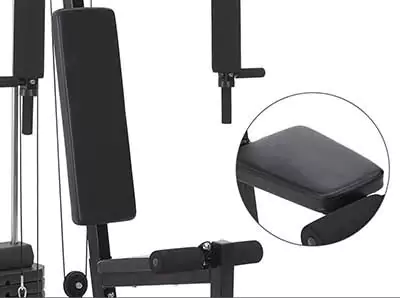 Optimal comfort during weight training
The high-quality seat and back pads ensure maximum comfort and pain-free training sessions. The comfortable pads are made of soft foam. Due to the cover made of imitation leather, they are durable and easy to clean.
Space-saving training device
Due to its narrow width, the power station takes up very little space in your premises. With an overall dimension of 135 × 103 × 201 cm, the fitness equipment will find the right place even in small apartments and basements.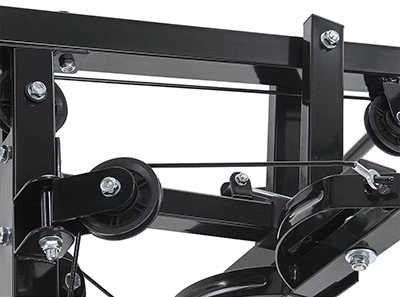 High quality solid steel
Manufactured Multigym is made of solid steel. In addition, the construction of square tubes increases the resistance of the device. The noble look of the training station is given by the high-quality, black paint.