BBest Seated Standing Under Desk Elliptical Pedal Exerciser Trainer
Portable, quiet and efficient Pedaling under Desk: This mini Elliptical Trainer is compact and lightweight, making it easy to use and transport to any home or office space. It's also quiet and unobtrusive.
Adjustable tension with monitor: Change the intensity of your workout by turning the adjustable dial as you stride. View your stats on the monitor while you work out.
Use while sitting or standing. Depending on your needs and abilities, the Elliptical Trainer can be used seated or standing; pedaling forward or backward, targeting different muscles.
Includes smart fitness app. Fully powered App like Zwift, Fitshow, this workout app offers personalized workouts, a follow-along fitting video, and workouts customized for your fitness goals using the equipment you own.
Perfect for gamers: get an effective workout while playing; a passive, low-attention workout that promotes leg movement and improves circulation in a distraction-free way while playing video games.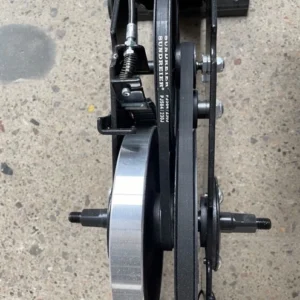 Quiet Magnetic Resistance
MagneTrainer is whisper-quiet. It's so quiet that your co-workers won't hear you using it when you're at work.
Our patented mechanism includes non-contact magnetic resistance, dual pulleys, and seven precision-sealed bearings.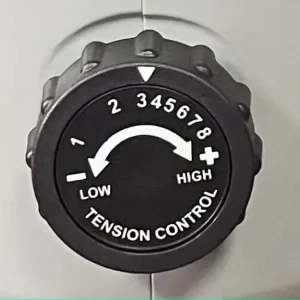 Stepless Resistance Discs
The MagneTrainer is not limited to 8 resistance levels like other bikes. the MagneTrainer's resistance can be set to any value within its very wide range.
The 5 rotating dials allow you to choose exactly the resistance you want.
LCD Display
Displays your speed, time, distance, and calories.
The display will accumulate your time, distance and calories until you reset them.
The display turns on when you are using the bike and automatically turns off when you are done.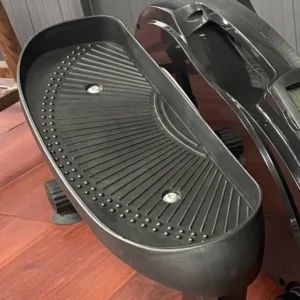 Large Textured Pedals
No matter how you use the strider, the textured surface of the pedal will hold your foot in place so you can pedal as you wish.