Best Bosu Balance Trainer Ball Workout Half Exercise Wholesale Manufacturer
Explosion-proof: Forget about bursting. Sportneer balance balls are explosion-proof, super flexible, non-deforming, and can easily support 300KGS. The design is made of 4mm thick PVC, which is environmentally friendly and non-toxic, so you don't have to worry about possible allergies.
Extreme anti-slip performance. The abrasion-resistant ABS platform has 8 non-slip floor mats and a non-slip durable standing surface for maximum stability and added strength, so you'll feel stable while exercising even when you're sweating.
A set of fitness equipment. With a built-in 23.4-inch diameter non-slip base and two resistance bands, this exercise ball helps build your core muscles, improve balance and stability, rehabilitate injured muscles, and relax from noisy environments.
Adjustable resistance. Pump up with the included pump to increase or decrease board stability as needed
Total Body Workout. Strengthen your muscles as well as practice your mental focus with this hemisphere and fitness band that includes push-ups, squats, sit-ups, squats, planks, and more.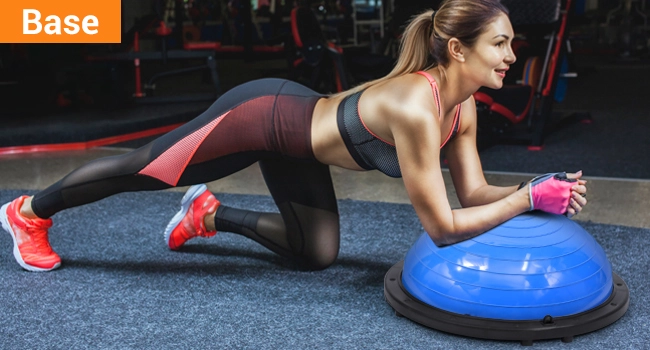 Relaxing and Soothing
Soft surface, comfortable to use
Relaxing and Soothing
Secure base for ultimate safety