Best MagneticTrainer Magnetic Trainer Manufacturer Supplier
MagneTrainer Mini Exercise Bike
Get a healthy workout while sitting comfortably
Sit in a comfortable chair and get a healthy workout while watching TV, reading a book, playing a game, talking on the phone, or any other time you sit down and have your legs free.
Place your bike on a tabletop and pedal with your hands to strengthen your arms and shoulders. Molded pedals provide a comfortable grip for your hands.
The wide range of resistance and smooth pedal motion makes it ideal for physical therapy and wellness exercises. the MagneTrainer is the bike of choice for many doctors and therapists.
It's convenient. Are you stuck at home? Get a physical therapy leg or arm workout from the comfort of your home with the Magnetrainer Mini Exercise Bike Pedal Exerciser.
Versatility. The molded pedals provide a comfortable grip and can be used as an arm bike or strap your feet to it while sitting for the perfect leg exerciser. Our Magician straps are easier to adjust and more durable than grooves.
Smooth and silent. Premium magnetic resistance gives this leg and arm exercise device a super soft pedal motion that's easy on your joints and quiet.
PRECISE CONTROL: Our stepless intensity dial allows you to fine-tune the resistance as you gradually increase muscle strength. Perfect as a physical therapy device or as an exercise bike for seniors.
USER-FRIENDLY: Keep it simple with an easy-to-read LCD display. Displays speed, distance, time, and estimated calories burned, so you can track your arm or leg workouts.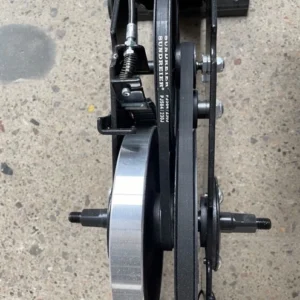 Quiet Magnetic Resistance
MagneTrainer is whisper-quiet. It's so quiet that your co-workers won't hear you using it when you're at work.
Our patented mechanism includes non-contact magnetic resistance, dual pulleys, and seven precision-sealed bearings.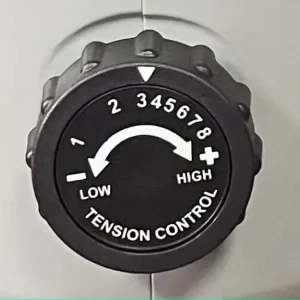 Stepless Resistance Discs
The MagneTrainer is not limited to 8 resistance levels like other bikes. the MagneTrainer's resistance can be set to any value within its very wide range.
The 5 rotating dials allow you to choose exactly the resistance you want.
LCD Display
Displays your speed, time, distance, and calories.
The display will accumulate your time, distance and calories until you reset them.
The display turns on when you are using the bike and automatically turns off when you are done.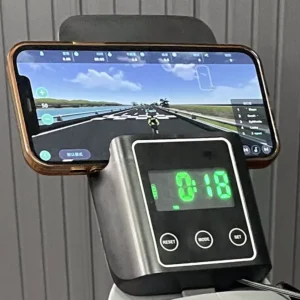 LCD Display with APP
This Display comes with an iPhone holder and Bluetooth APP.
The Green color is obviously for you to check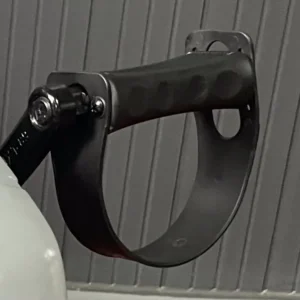 Comfortable hand/foot pedal
Finger grooves on the pedal to comfortably fit your hand.
Wide, adjustable Velcro straps adjust to your feet to provide a comfortable pedaling experience.