Total Power Crunch Display for AB Gym Exercise
The benefit of Total Power Crunch Display
Strengthens and shapes your legs and hips.
Flatten your abdominals.
Define your abs.
Shape your pecs, biceps, and back.
Burn calories.
Helps you lose weight.
Sculpt your body.

Complete Full Total Power Crunch Display Workout
Total Crunch allows you to work your entire body in one dynamic, continuous movement, from your calves, through your core, up to your back, and throughout your arms and chest. While burning calories and losing weight, you'll get toned legs, taller and firmer hips, a slimmer waist, a toned back, and stronger arms, all while shaping and building muscle. When you want to make a difference, there's no need to change machines or increase weights.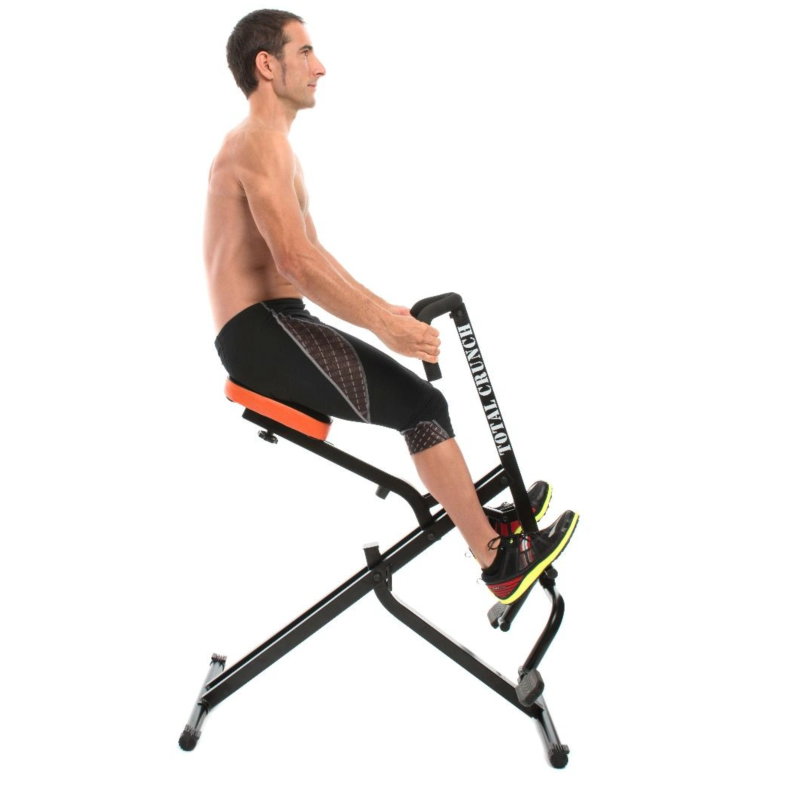 Exercise Your Entire Body With Just One Dynamic Movement
Total Power Crunch Display uses a "reverse symmetry" system to work all of your muscles simultaneously in one elegant, dynamic, full-body movement. the "crunch" in Total Crunch comes from your abs constantly contracting as if you were doing a "crunch" but dispersed throughout your body through the contraction and elongation of your muscles. This is the power of reverse symmetry, which is positive when you exert force and negative when you contract. These two simple but powerful movements are the equivalent of the ultimate abdominal fat-burning exercise.

Changing The Position of  The Hands and Feet For Targeted Exercise
Total Power Crunch Display's "Dual Height" pedal offers two different levels of resistance. Place your foot on the higher pedal for more resistance and on the lower pedal for less resistance. Less resistance equals more reps, which increases the cardiovascular workout, which burns more calories. So forget about stopping to add weight, with Total Crunch, it's as easy as switching the position of your feet to increase the resistance of your muscle workout by 50%! Plus, it's as easy to target different muscle groups as it is to change hand positions. The underhand position targets the biceps and lats, the overhand position targets the chest and shoulders, and the side position targets the back and deltoids.

Light Weight And Easy to Store
If you want a fitness experience at home and you don't want the equipment that goes with it taking up space, the Total Power Crunch Display Gym AB has an amazingly efficient design that folds super easily. Just lift it up and fold it in the middle and suddenly Total Crunch can be placed in any corner or conveniently slid under your bed.